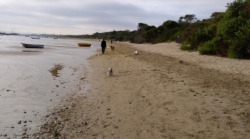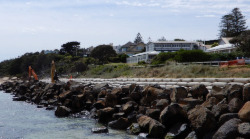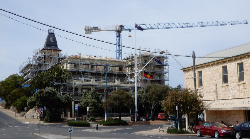 Engaging the Nepean Ward in supporting a sustainable community!

THE NEPEAN RATEPAYERS ASSOCIATION INC.
Representing the residents of the Nepean Ward
(Blairgowrie, Portsea, Rye, Sorrento & Tootgarook)
COUNCIL ELECTIONS
Council Elections will be held in Victoria this October by post.   Voters will receive a ballot pack in early October. 

Please see "Issues"  page for further details

SHOULD THE MORNINGTON PENINSULA BE REMOVED FROM THE GREATER MELBOURNE AREA?

The Mornington Peninsula Tourism Board is requesting the State Government remove the Mornington Peninsula from the Greater Melbourne area.  There are advantages to this such as payroll tax discounts, study subsidies, investment in schools and government services.   It should be noted however that Peninsula Health embraces Frankston and Rosebud Hospitals and all the other public health services , such as Aged Care, rehabilitation, and community health services in Frankston and the Mornington Peninsula.  Separation may be detrimental to the Mornington Peninsula.  

The Committee for Mornington Peninsula also believes that the region should be removed from the Greater Melbourne Area.   See link: https://www.committeeformp.com.au/news-and-media/media-release-regionalisation-of-mornington-peninsula/

Should you wish to sign the petition to the State Government requesting the Mornington Peninsula be removed from the Greater Melbourne area you may do so on the Legislative Council E-Petitions site at:
https://www.parliament.vic.gov.au/council/petitions/electronic-petitions/view-e-petitions/details/12/207?inf_contact_key=d54e0320c4b43297a3be7eb4571e45ac
BECOME A MEMBER /SIGN UP A NEW MEMBER
The

NRA

is always looking for new members.


This is a community based Association whose mandate is to address issues identified by residents of Blairgowrie, Portsea, Rye, Sorrento and Tootgarook.

The Association has been involved over the years in supporting a candidate as Councillor for the Ward, channel deepening issues, Camerons Bight Leash Free Dog Beach, No Nonsense New Years Eve Programme; Portsea Village Landscape Master Plan and monitoring planning in the commercial areas of the Ward  to name but a few.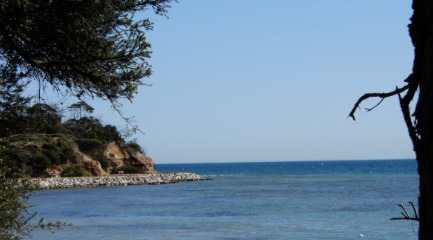 get involved in your area
We are also looking for new Committee members who can bring their expertise and passion for maintaining the area to the Committee. Become involved and make your mark on maintaining this area as the jewel of the Mornington Peninsula.
Contact the Secretary: Jill Sands at info@nepeanratepayers.com
We strongly encourage you to become involved with the group in your area.
For further information regarding these groups, go to 'Committee' page.